Search Engine Optimization
How will people find your website?
Web Design & SEO
You need a partner that understands the business.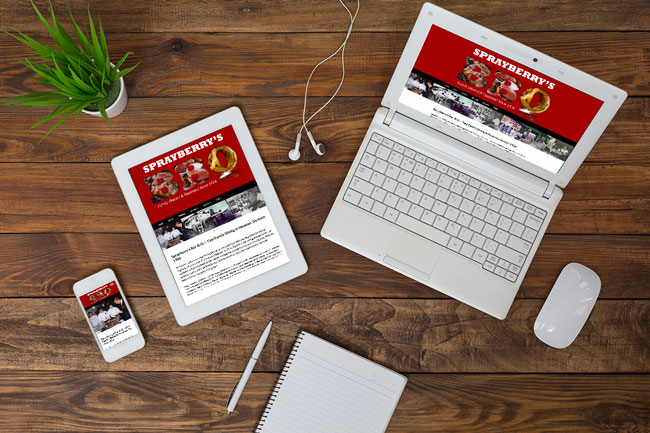 11 Fingers builds websites that are designed both to provide great user experience AND to perform well in search engine results. Our developers are up to date with the latest valid SEO practices as outlined by Google and have the skills to help boost your site's positioning in organic search traffic. We'll set up analytics, research competitor key words and help you develop a strategy that gets results.
Whether you are looking for improvements in your current search engine strategy or are starting a new venture, we have answers.
A good SEO strategy is not "including lots of words to help me rank higher." As with any marketing, it is an ongoing process of building your brand, controling your investment, and generating customer awareness. It is also not a "one-time" project. Each of these tasks will need to be done again and again as your website grows and your market changes.
Auditing We will start with your website infrastructure, the programing and design of your site. 11 Fingers will perform a full website audit of the code behind your website to determine what your site is currently doing and what needs to change. We'll let you know where you stand, what we advise, and give you an estimate for any repairs or changes.
Analytics You need to know who is visiting your site now, where they come from and what they are doing. If you don't have analytics set up for your website, we will install it and monitor it. If you do, we will review the data to create an actionable marketing strategy to improve your performance and generate more conversions.
Content Content is king, but not all content is created equal. A blog is not always the right answer (although sometimes it is). We'll help you focus on the kind of visitor you want to your site and create a strategy for content creation that will draw them in. We can even generate great content for you by writing informational articles and creating graphics that will add value to your website.
Marketing Valuable content doesn't just live on your website. It is everywhere. Choosing the right venues to post information, the right content for those venues makes the difference bewteen interest and annoyance from your target audience. We will research your industry, help you choose the right platforms where your content will find your customers, and develop a strategy to reach your goals.
Your next customer is looking for you . . .
Let 11 Fingers help them find you.
Request a Quote